The Jeffries Point Neighborhood Association represents residents in the greater Jeffries Point area of East Boston by providing a forum for civic engagement. Our membership is open to all community members who live in our jurisdiction.
We welcome a wide array of groups and individuals to our meetings to interact directly with community members. These include: developers, city and state elected officials, public safety officials, Massport representatives, local businesses, community organizations and residents.
Our aim is to identify and address community concerns, foster civic engagement, interact directly with our elected officials and community leaders, all while building working relationships within our one-of-a-kind, diverse neighborhood.
New members are encouraged to attend our next monthly meeting.
Boundaries of the JPNA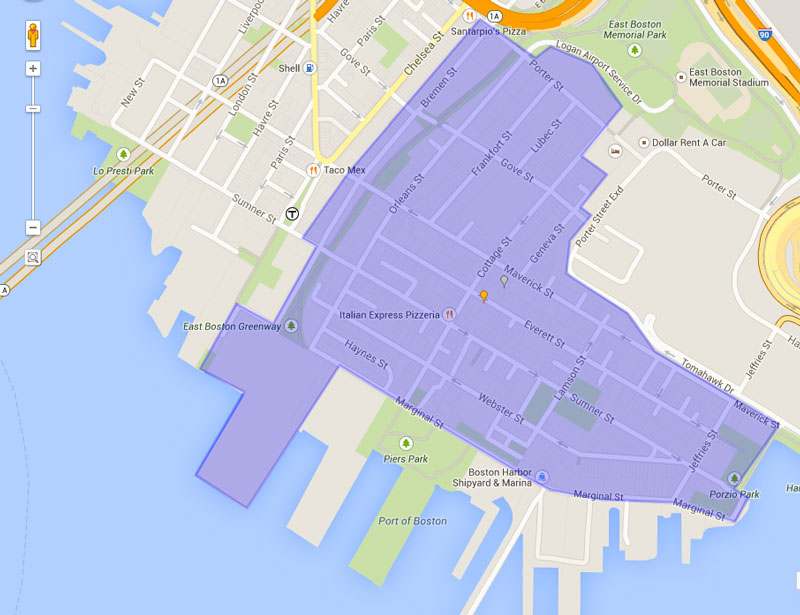 Current JPNA Board of Directors
Co-Chair: Margaret Farmer
Co-Chair: Renee Scalfani
Vice-Chair: Meg Hammond
Treasurer: Marc Savatsky
Secretary: David Aiken
To contact the Board, please email: board@jeffriespoint.org.